About Us
A Diverse Team with Construction Claims and Project Management Expertise
Our team of over 50 professionals have extensive domestic and international experience.
Our personnel are experienced with large, complex, grass roots, revitalization, and reconstruction projects incorporating conventional-phased, fast-track, EPCM or EPC turnkey concepts. Prior to establishing their consulting careers, our personnel have many years of engineering, project and construction management, contract administration, and project controls experience.
We are also experts in retrospective delay analyses on complex engineering and construction projects. We have evaluated the application of numerous delay analysis methodologies, including those discussed in the North American Society of Construction Law Delay and Disruption Protocol and the AACE® International's Recommended Practice No. 29R-03 for Forensic Schedule Analysis, and can apply any of the acceptable analytical techniques that would be appropriate for the complexities involving a project.
Strong corporate values drive our success
Our mission: To resolve and prevent problems that negatively affect the success of engineering and construction projects.
Our advantage: Our success comes from our high-quality work products and extensive experience designing and managing projects. Industry practice, solid facts, and evidence stand behind the statements and opinions in our expert reports.
Richard J. Long, P.E., P.Eng., a chemical engineer with over 50 years of U.S. and international consulting experience, founded Long International in 1996. Now internationally recognized as a leading engineering and construction consulting firm that specializes in providing engineering and construction claims consulting and expert witness services, project management consulting, construction insurance claims analysis, risk analysis, claims prevention training, and arbitration and litigation support services, Long International celebrated its 25th year of service to the industry in 2021. Scroll through our history slideshow to learn more about our major company milestones.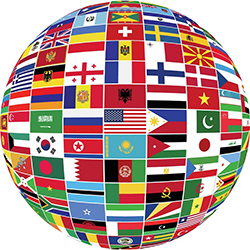 $6B
Involved in claims worth up to $6 billion
Leadership
Our officers and many of our principals have worked together for more than 20 years. By combining experience and skill, we work together to deliver results for our clients that command the attention of the other side.
Find documents and search experts.